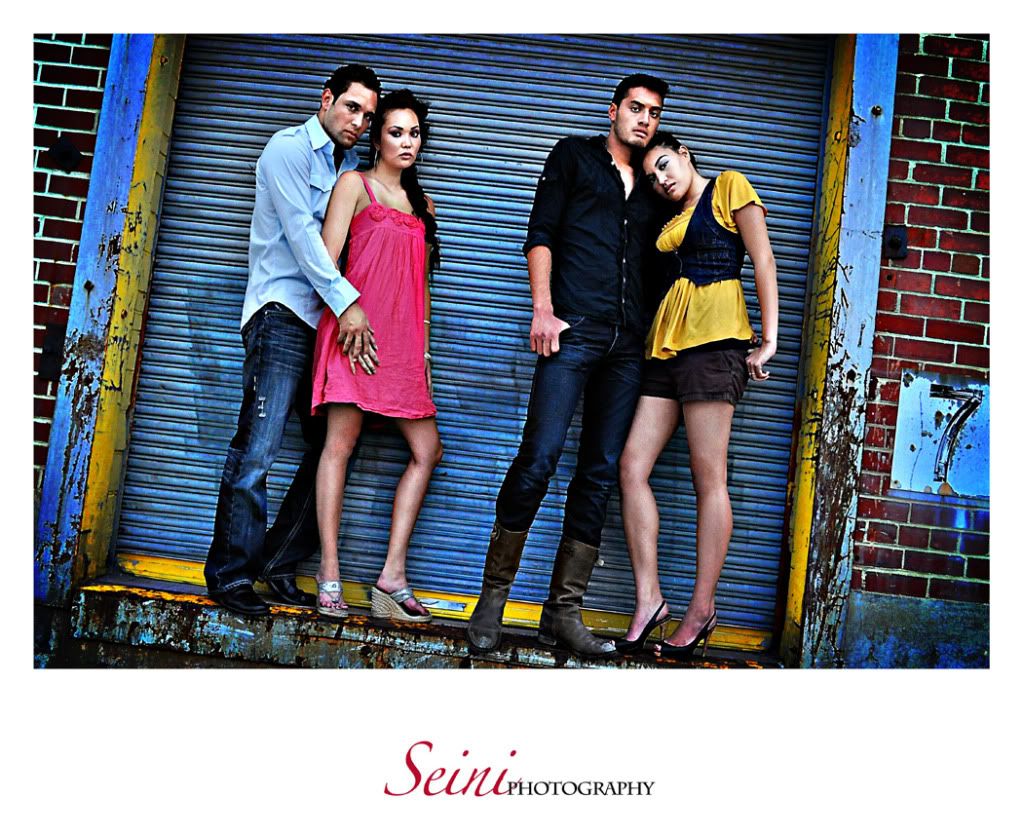 I have to thank each of my workshop participants, models, and hair/makeup stylist for making today possible. Thank you Monalisa, Kristina, Myrna, Lola, Ronnie, Luisa, CJ, Eden, Adriu, Sailau, and Denise for making my first workshop a success! I hope everyone gained what they expected to learn and all I can say is that you all rocked it out hardcore....I loved seeing you all in action, and especially when you were able to take the initiative with our models directing....that was like the cherry on top for me:) CJ, Eden, Sailau, and Adriu-the chemistry, your personalities, and urban style brought it all together=producing nothing but perfection. Denise Lyons, loved the edgey and dramatic hair and makeup. The pictures turned out hecka tight and I couldn't resist posting just this one for now.
So instead of giving Lightroom and Photoshop CS4 away easily, I put my participants to a lil' challenge. As they learned different techniques of composition their homework was to implement those skillz with the images they produce. So please ya'll, pick one picture that you would like to submit and let me know by Friday July 3rd, 2009. I will then allow a week for voting, and whoever has the most votes will win. 1st prize winner will get PS CS4, and 2nd will receive Lightroom. I also will have something for our 3rd prize winner. So Myrn, Mona, Kris, Lola, Ronnie, and Luisa please filter through all your fabulous pictures and get back at me by this Friday.
Good luck and thanks again for everything!