Congratulations Feinga family! I am super excited for you both and can't wait for our lil' boy to arrive:) Much luv! This is one of my favorite pixs...now I'm not a big fan of tatts, but Rays last name is hecka tight! Not to mention the Tongan flag on his left arm. For you Rams fans and NFL buffs, watch out for this last name as he begins his new career doing what he loves!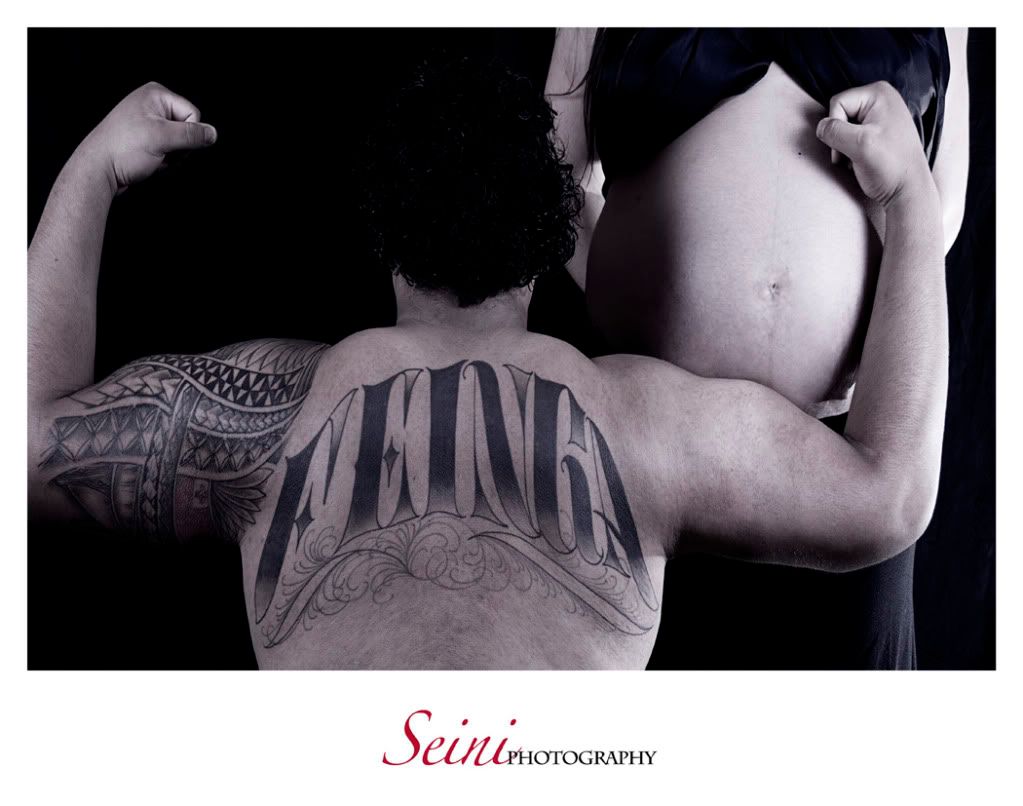 I've decided for each of my sessions to include love notes....I figure I could describe and provide the best possible information about my wonderful clients, but nothing is better than hearing their voice and expressions about life and love. Therefore, here is Kass's love note about her baby boy soon arriving. Thanks Kass! You are going to make a wonderful mother as I can feel the excitement and energy that you have reserved for this lil' boy. Together, you and Ray will make the best parents. Parenthood, like marriage is never a walk in the park. I don't know if anyone is ever prepared for it, but it definitely is an experience that allows us to really put things in perspective and reach greater heights that were unknown before. I'll call you manana:)
Mommy Kass's love note~
"Having kids wasn't always a top priority on my list. Honestly, until I met Ray! To be so utterly in love with someone to want MORE of them was a new feeling in itself. The feeling of having a life inside of you that is half of you and half of the most important person in the world to you is indescribable. The way we have become so protective over my belly just makes me think how we will be once he is here. To see my Husband hug and kiss my belly and talk to his son is the sweetest thing.
Pregnancy has definitely opened our eyes to a new world. The most beautiful sound is to hear your childs heartbeat, the most beautiful sight is to see your child during an ultrasound, and the most beautiful feeling is to feel your child move inside of you.
To create a life is nothing short of a miracle. We can't wait to meet our precious little "US" We are grateful to be entrusted with this perfect soul, we are excited to welcome him into our family, and we are so very blessed. We love you Son!!!"